Details

Category: Featured Events
Published:

Monday, 25 November 2013 18:40

Hits:

728
Details

Category: Featured Events
Published:

Sunday, 24 November 2013 12:56

Hits:

668
Details

Category: Featured Events
Published:

Tuesday, 24 September 2013 10:28

Hits:

934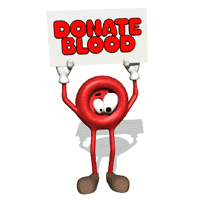 A blood donation campaign organize by Isipathana College Prefect Guild 2012 / 2013 will be held on 30 Sept. from 8am to 3pm at the college auditorium.
Be there Your blood can save lives.
Details

Category: Featured Events
Published:

Monday, 14 October 2013 15:22

Hits:

905
The project would build relationships amongst the interactors and give the interactors an idea on how Rotary functions as they would be working along with Rotarians. It will improve the team spirit and leadership of the organisers and the participants as they would be participating in team/leadership building games / Lectures.
Details

Category: Featured Events
Published:

Tuesday, 17 September 2013 21:19

Hits:

964
Dear Isipathanians,
Please keep the below date free in your diaries & we greatly appreciate your presence & support for Isipathana.... 05th October 2013 First ever Dinner Dance Cruise - 5hrs sailing cruise around the London city, explore scenic beauty of historic London city on river Thames with live music, mouth watering Sri Lankan cuisine, raffle draw, & many more...
For More Information or Ticketing Please call